Greater Noida West: An Emerging Affordable Realty Hotspot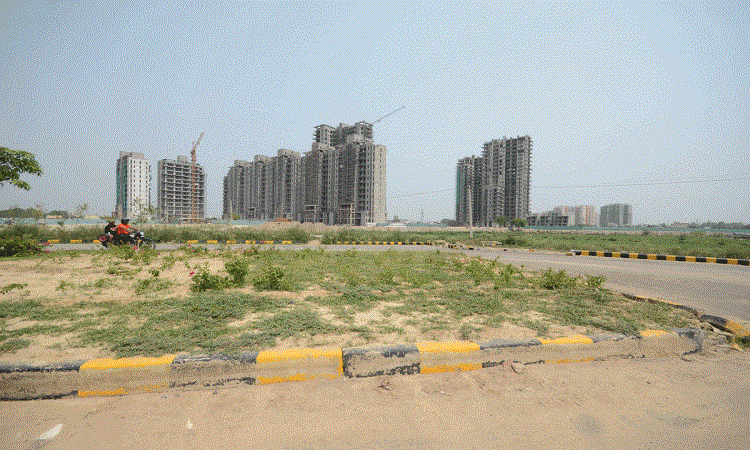 Greater Noida West (Greno West) has emerged as a buyer's favourite destination due to its affordable nature
Greater Noida West (earlier Noida Extension) is a popular destination for buyers as well as investors. Real estate development here was initiated back in the early 2000s when the Greater Noida Industrial Development Authority (GNIDA) acquired 3,600 hectares of land from farmers at nominal values for industrial purpose and later converted into residential land-use. Of this, nearly 2,500 hectares was sold to private developers which prompted farmers to move court seeking quashing of land acquisition. In May 2015, the petition of farmers was dismissed, and the region began to re-flourish with launch of newer projects. Over the years, the region has earned the tag of being an 'affordable hub' in NCR.
Santhosh Kumar, vice chairman, ANAROCK Group, says, "Alternately known as Noida Extension, Greater Noida West is one of the prominent areas of NCR. Bordered by Noida and Greater Noida, this region comprises sectors 1, 2, 3, 4, 10, 12, 16, 16B, 16C along with Tech Zone IV, Knowledge Park 5. As per ANAROCK Research, the region has seen total new launches of nearly 45,320 units between 2015 till June 2022. As of Q2 2022-end, there are as many as 26,400 units available for sale in the region. Of this available inventory, over 42% is ready-to-move-in. The average property prices here are currently Rs 3,650 per sq. ft."
Tremendous potential of the area
Developers have seen tremendous potential in the rising area. Amit Modi, director of a realty group and president CREDAI Western UP, says, "Greater Noida West is the fastest -emerging realty corridor which has all the characteristics in place to be a good pick for a home destination for millions of buyers. It has ready-to-move-in apartments, societies and housing projects with best-in-class living facilities. Alongside, it also possesses well-designed infrastructure bandwidth and nearness to commercial complexes, educational institutes, and office campuses. Greater Noida has well-planned roads, transport facilities, metro connectivity and infrastructural support to live up to its hype. It is also much less populated and overcrowded than nearby areas, which can also be seen in the lesser population, which increases the livability quotient of the corridor."
Similarly, Yash Miglani, MD of another realty group, avers, "Greater Noida West has become one of the most preferred destinations for homebuyers due to its extensive connectivity to significant spots and the upcoming Jewar International Airport. Apart from connectivity, Greater Noida West is home to remarkable amenities, including educational institutes, shopping centre and residential and commercial projects by renowned developers, offering major returns on investment.
The city is laced with properties of multiple configurations like 2/3/4 BHKs, independent floors, villas, from both affordable and luxury segment. The expressways of Greater Noida grab the attention of commuters, encouraging investment due to massive opportunities. Metro connectivity also promotes a good footfall to the commercial developments, enhancing the brands' visibility and business."
A well-planned city
Another developer Avneesh Sood says, "Greater Noida West is a well-planned city, comparable to Chandigarh. The pandemic has been a blessing in disguise for this location, as most of the inventory has been lapped up by end users. However, the work from home culture is driving people to go for bigger houses, which are comparatively cheaper than those available in Gurugram, Ghaziabad, and Noida. It has become the hub of socio-economic activity, with a range of housing options to suit any buyer. Over the years, the city has seen an influx of people from all walks of life, and the housing market has been able to meet the demand. Whether you're looking for a mid-range apartment or a luxurious villa, Greater Noida west has something to offer."
The region has been gaining popularity with homebuyer's post Covid due to several factors such as modern, well-planned infrastructure, excellent connectivity with the rest of NCR, proximity to key business centres and affordable price points of residential properties compared to Gurugram. Another important factor that has come to the fore post Covid is the need for spacious, well-designed homes that come with health and wellness amenities and have open, verdant environs.
The improved roadways in and around Greater Noida west have made it a more attractive options for people looking for new homes. The Noida-Greater Noida Expressway, Yamuna Expressway, upcoming Jewar Airport, and various other road and expressway initiatives have all contributed to Greater Noida west's increased popularity. The strong market demand and future growth prospects have also made Greater Noida west a preferential choice for homes and residential spaces.
Additionally, the completed and ongoing infrastructure plans and developments in and around the region have led to increased interest from developers and potential home buyers, making the area a profitable real estate investment. Another reason the region has been getting more attention lately is because of the growing number of IT/ ITeS/ Research & Consulting/ Manufacturing companies. The area has turned into a business hub that has created millions of jobs. The combination of more housing options and job centres have made Greater Noida west a popular choice for people looking to buy a home.